ArthroDistractor
ArthroDistractor is a safe and effective means of achieving successful results from ankle and subtalar joint arthroscopy. ArhtroDistractor was developed by an arthroscopic surgeon for reliable, complete visualization of all compartments of the ankle: medil, lateral, anterior, posterior, and the subtalar joints.The primary concern of ankle arthroscopy is exposure and visualization.

ArthroDistractor uses both medial and lateral ankle distraction devices for wide distraction in the line of the leg and ankle join. Smooth steinman pins are inserted from the medial ankle and leg and engage the respective medial and lateral cortices of the calcaneus and tibia. This double cortical fixation provides safe distraction and eliminates pin toggle through soft cancellous bone with resultant enlargement of the distraction holes. The small pin tracts minimize the possibility of stress concentration and subsequent fracture. There is little post-op pain with such small pin holes. These holes rapidly fill with new bone.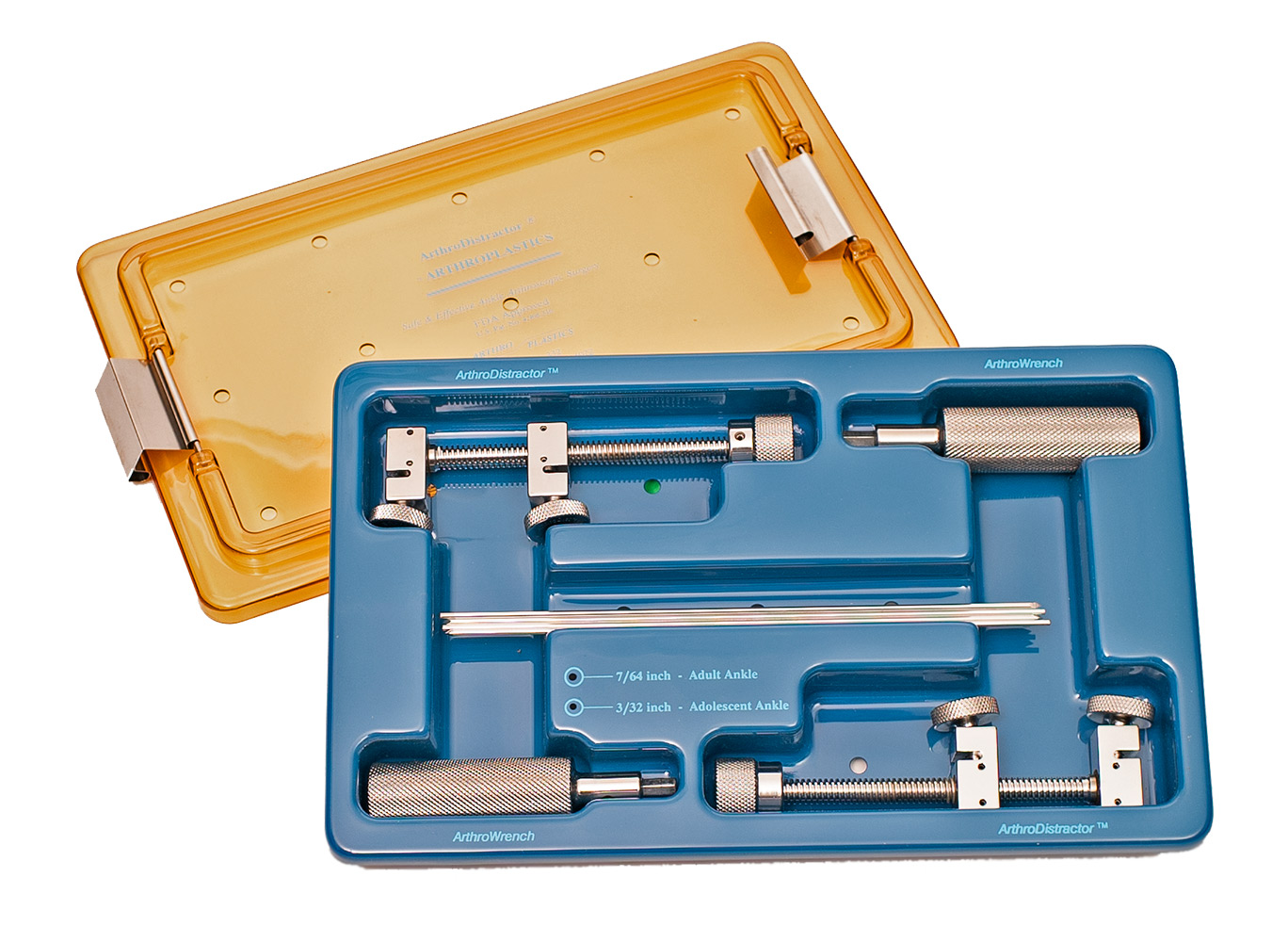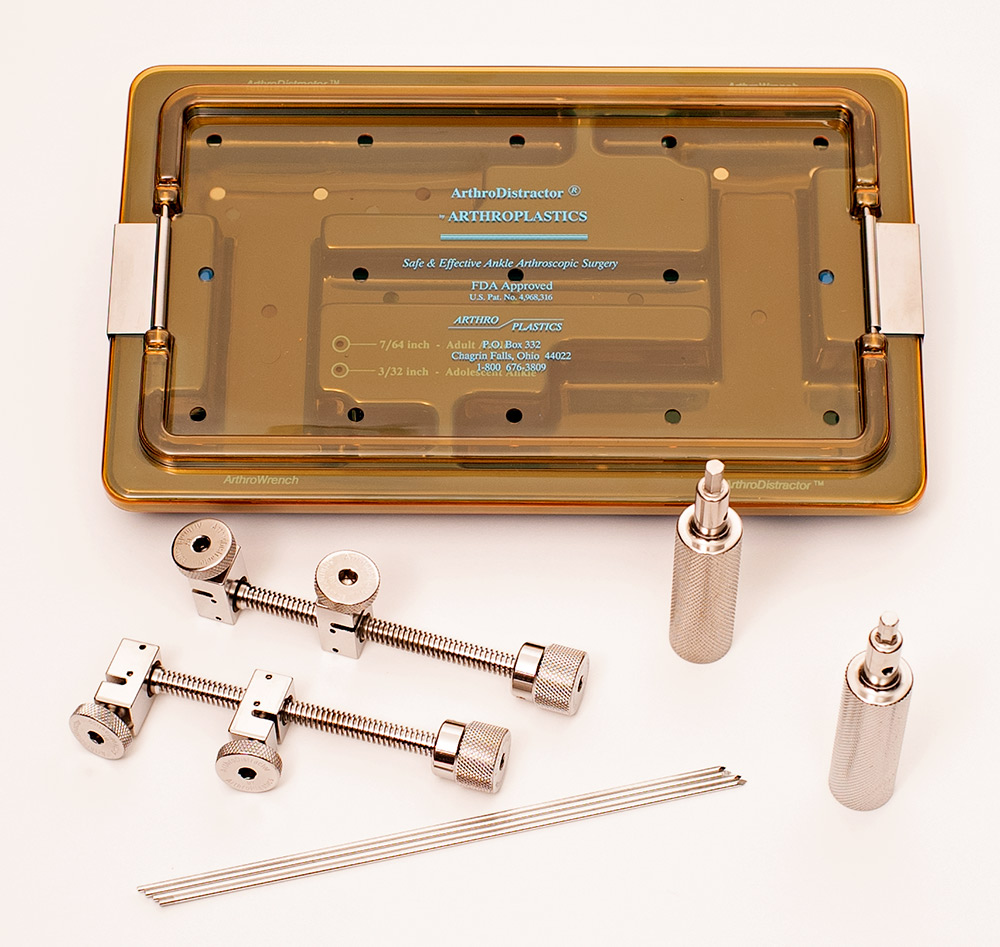 ArthroDistractor applies medial or lateral distraction for valgus or varus positioning and to expose medial or lateral ankle compartments. Pin insertion is in the anatomical line of the leg and near the ankle center of rotation. The foot is easily manipulated while under distraction to further enhance visualization of the ankle joint. ArthroDistractor separates the tibio-talar join surfaces up to 9mm. This allows use of standard arthroscopic equipment (4mm arthroscope, 5.5mm burr, standard grasping forceps), and therby shortens surgical time
SAFE AND EFFECTIVE DISTRACTION IN ADULT AND ADOLESCENT
ArthroDistractor uses 7/64-in. smooth steinman pins for distraction in the adult and 3/32-in. pins in the adolescent patient. These sizes were determined on anatomical specimens to provide sufficient force for distraction but to stress-relieve by bending, before ligament injury can occur. In the adolescent, the 3/32 pins allow distraction but avoid growth plate injury.
Contact us for pricing.